If the pharmacies were selling the Cannabis meds then and no one specifically died from the Cannabis itself, then why aren't we doing the same thing today, as in putting mild-moderate dose pharmaceutical grade THC medicines in our pharmacies behind the counter… Same way that low dose codeine was done up until recent years and in some places is still available.
Anti Oligarch
From Antique Cannabis Book.com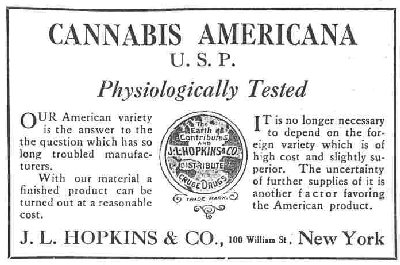 ADVERTISEMENT – 1917
While western doctors had made use of Cannabis for a variety of minor ailments ever since the days of Galen.   It wasn't until O'Shaughnessy (an Irish doctor, who while in India learned about Cannabis from local Mohammedan and Hindu physicians), returned from the Bengal (1839) and published his findings, that the western world begin to take notice.   At a time when western medicine had few if any reliable drugs, here was an analgesic (painkiller), a sedative and antispasmodic agent all in one.   And best of all, it had a very low toxicity rate (to this day no one has died from its use) and could be grown almost anywhere in commercial quantities.
For obvious reasons, Cannabis Indica or Medical Marihuana soon became an indispensable part of western medicine.   In fact, it spread throughout the western world like wildfire, and…
View original post 3,029 more words